Portable Air Conditioning Hire
Our fixed and portable air conditioning units for sale or rental offer unique features to suit all kinds of temperature control needs. Browse our domestic and commercial products arranged from smallest to largest below, or call us for more details.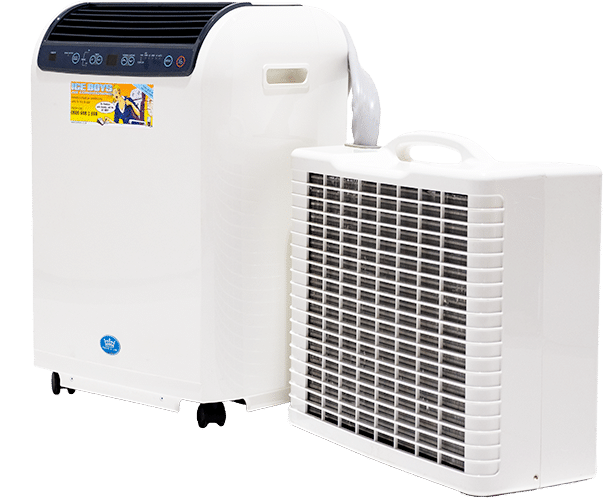 Group 4 Split Units for Computer or Server Rooms
These portable air conditioning units are specially designed to cope with the demands of server rooms. Server rooms require a delicate balance of humidity and temperature to keep the equipment at peak performance. Switches, routers and servers all generate a great deal of heat which could cause overheating and damage to systems if the temperature is not offset by air conditioning.
You can choose between our single unit and split unit options for your server room. Our Group 4 spilt units come with separate condensers, which are placed outdoors, while our Group 5 units (below) are available on castors with exhaust hoses which expel hot, damp air externally.
All prices exclude delivery and VAT. 4 week minimum hire period.
Cooling Power:  18,000 BTU
DIMENSIONS:  870mm (H) x 460mm (W) x 430mm (L)
VOLTAGE:  220-240V (13 Amp Plug)
PRODUCT USE TUTORIAL VIDEO
NEED MORE INFO? CONTACT OUR TEAM